Use my 3C Framework to Attract Leads and Create Great Content on TikTok to Grow Your Business
After my first upload I hit 200K views in just a few days. A week later my 5th upload hit 1 million views in under a week and I knew I had cracked to code!
Imagine if you could create a single video that led to messages straight to your inbox from your ideal clients, hundreds of new Instagram followers, new eyes on your website and most importantly a boatload of new customers. That's exactly what happened the day after my first TikTok video went viral!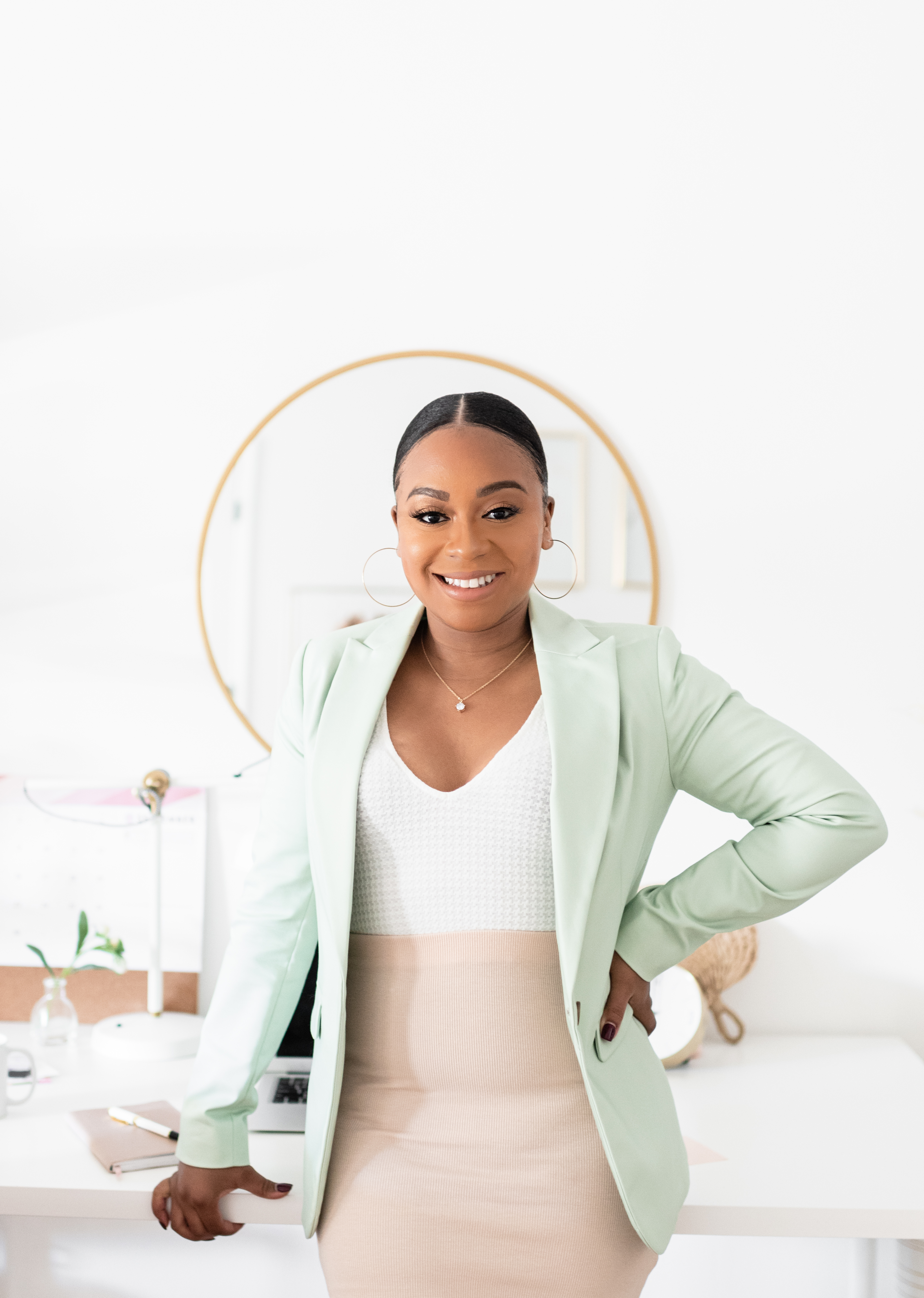 I'm a mom of three, wife, and entrepreneur. Over the last five years I have successfully mastered building an online brand, launching a thriving coaching business, all while raising my three young children.
I walked away from a 10 year marketing career to have more time at home with my kids and become a full time stay at home mom. 
For years I let perfectionism and self doubt talk me out of my dream of being a business owner. Until one day at work I reached my wit's end. I was tired of being undervalued, under appreciated, passed over for promotions, and simply not making the money that reflected my education and experience. So I started a side hustle, spending my nights and weekends creating additional income for my household. Within 2 years of starting my business I doubled my corporate salary.
Now I teach other ambitious entrepreneurs how to grow their brands online.